Real-time Data Secures Your Fleet
Serving a Cross-Section of Industries
Orion is Australia's largest commercial digital two way radio network.
The Orion Network kicked off in 2010 using Motorola Connect Plus technology however over the last 2 years the group has been updating all systems to the latest Motorola DMR Tier III compliant Capacity Max network. The new network is now operating in all operational areas except Perth. Over time the Orion team will migrate all users to the new network, most users only require a software update to do so.
Orion's scalable DMR Tier III Capacity Max network platform offers flexibility for single and multi-site operations, with mobile and portable two-way radio solutions uniquely programmed to your requirements.
Multi-site digital trunking technology increases capacity and enables automatic site roaming over extended ranges, with superior voice clarity and secure transmission.
Optional integrated data applications such as GPS services, text messaging, data services and dispatch console capability can assist to improve operational productivity and safety performance.
Latest News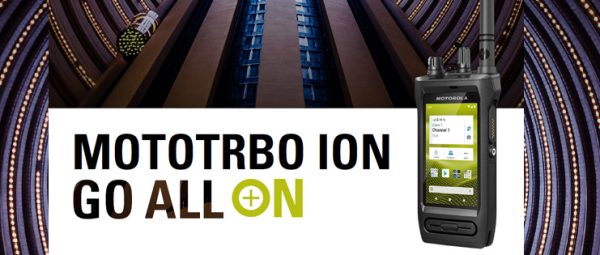 The all-new Mototrbo ION which brings together the benefits of radio connectivity and the open Google Enterprise application suite, is now available. Orion National Business Development Manager, Glen Norris, said