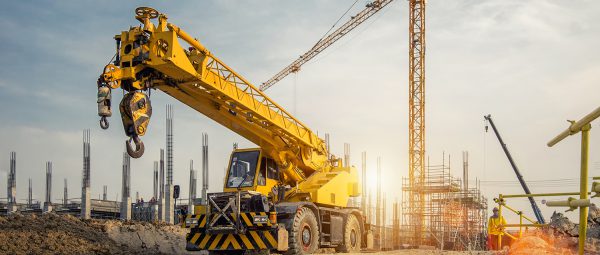 CONSTRUCTION
The Orion Partners recognise the role technology plays in the construction sector and the need for business-critical voice and data services to provide safe and resilient work sites. The Orion Network delivers construction site communication solutions that allow users to automate processes to reduce time-consuming manual work and minimise operational…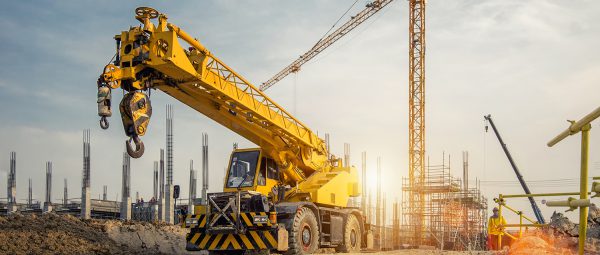 CONSTRUCTION
The Orion Partners recognise the role technology plays in the construction sector and the need for business-critical voice and data services to provide safe and resilient work sites.
The Orion Network delivers construction site communication solutions that allow users to automate processes to reduce time-consuming manual work and minimise operational risk. Effective and reliable communications also help employers meet National and State work health safety regulatory framework.
The Orion Network's digital two-way radio platform supports clients in accelerating productivity, profitability, operations and WHS, and includes:
Integrated data capabilities to do more with less using business applications such as GPS location, text messaging, telemetry, job ticketing and safety/emergency response.
Voice logging to record and replay radio conversations, critical information to better understand dialogue preceding an incident, and for investigative and training purposes.
'Man down' feature ensures worker safety in the event they have suffered a fall or accident by dispatching an alarm to the appropriate operator group when the device detects lack of movement, horizontal tilt or both.
Battery fleet management to regularly monitor the health and status of your device fleet. By collecting data from each battery, you can now see recommendations of which batteries need replacing so that you can better optimise the life of your battery.
Over-the-air programming allows you to update devices remotely, either via Wi-Fi or over the field communications network. Updates can be centrally managed and scheduled to minimise disruption to your business-critical communications and increase efficiencies to your in-field workers.
Powered by Motorola's MOTOTRBO™ Capacity Max digital technology, our specifically designed construction sector solutions integrate portable and mobile radios, repeaters, data applications, accessories and services.
---
The RADAR Dashboard
Orion Radar is  an open source analytics and visualisation platform, you can search, view, and interact with your data stored in Elasticsearch indices. This application layer provides operations and management the ability to easily perform advanced data analysis and visualise your data in a variety of charts, tables, and maps.
Fully customisable, the Orion RADAR application platform is the most powerful tool your team can have on-hand, ensuring accountability, safety and reporting are at the forefront of your management objectives. Please contact us today for further information and a full demonstration.
Real-time Data Secures Your Fleet