Hamish Duff
Director, The Orion Network Managing Director, Mastercom A founding Director of the Orion Network, Hamish is passionate about transforming businesses through the application of digital mobile radio technology. With a career in communications spanning more than 30 years, Hamish is skilled in making the complex simple – engineering communication solutions to support the needs of all users – from the control room to the field.
Hamish is the Managing Director of Mastercom, a Sydney based communications provider with a solid reputation for delivering on what they promise. A specialist in wide-area radio networks, Hamish has a genuine understanding of the pressures faced out in the field and the role that efficient communications plays to help people everyday.
A member of the Australian Radio Communications Industry Association (ARCIA), Hamish is highly regarded for his technical competency and in 2009 was awarded an ARCIA technical excellence award.
---
Ben Marshall
Manging Director, CSE Crosscom Managing Director of CSE Crosscom and its related telecommunications businesses in Australia, Ben has more than 20 years of experience within the communications industry. With a Bachelor of Commerce, Ben commenced his career with Motorola which spanned almost 20 years including roles within Finance, Contract Management, Sales and Channel Management across Australia, North America and Europe.
Ben joined CSE Australia in 2015 and has been instrumental in the creation of the CSE Crosscom group through the merger of Crosscom, Transtel, Comsource, Mobile Masters, TetraCom, Comm8, EziCom, Buscoms and RCST. Under his leadership and creation of a positive and inclusive workplace culture, CSE's telecommunication's division has grown to become Australia's largest integrator of industrial communication solutions for demanding environments and continues to be at the forefront of innovation and customer service.
---
Martin McLeod
Director, The Orion Network Managing Director, Gencom A Director of The Orion Network, Martin brings more than 30 years mobile communications experience to his role. Developing a passion for radio communications in the early 70s at the Westlakes Amateur Radio Club in NSW, it is no coincidence that today Martin is playing a founding role in the development of Australia's largest digital two-way radio network.
As Managing Director of Gencom, one of the most respected communications players in New South Wales, Martin is best known for his inherent desire to understand how he can add value to his client's operations through the application of new communication technologies. He stands by the firm belief that you can drive any outcome you want if you're passionate enough to do it.
In the mid-late 80s, Martin was an Account Executive at Motorola, an excellent training ground in all facets of business. He has held the role of Vice President with the Australian Radio Communications Industry Association (ARCIA) since 2009 and is driven by a genuine desire to contribute to the future development of Australia's communications industry.
---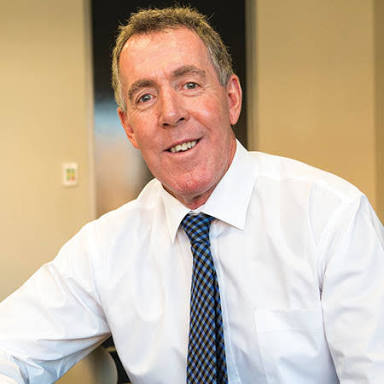 Roy Rowe
Chief Executive Officer, CSE Australia Roy joined CSE Global in February 2011 and brings over 30 years' experience working in Australia and Asia to the CSE Global group. With experience in power, automation and telecommunications technologies Roy is responsible for delivering the Boards vision of becoming the market leader in delivering technology driven products, projects, integration services and whole of life maintenance solutions to our key markets and customers.