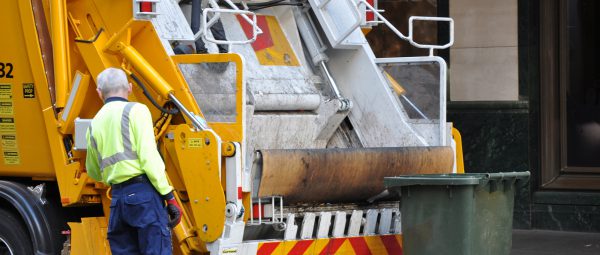 GOVERNMENT
Government agencies require a fast, secure and interoperable communication network in order to successfully deliver a diverse range of social services and infrastructure. As provider of choice to the public service, The Orion Network supports a broad portfolio of state, local and federal agencies including: The City of Perth, Newcastle…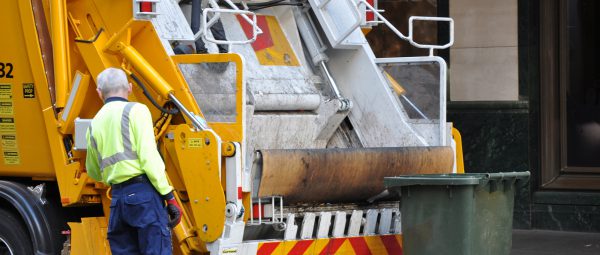 GOVERNMENT
Government agencies require a fast, secure and interoperable communication network in order to successfully deliver a diverse range of social services and infrastructure.
As provider of choice to the public service, The Orion Network supports a broad portfolio of state, local and federal agencies including: The City of Perth, Newcastle City Council, Maitland City Council and Penrith City Council.
Powered by Motorola's MOTOTRBO™ Capacity Max digital technology our Government solutions integrate digital voice and data communications to enable you to:
Experience fixed cost group communications
Log and record radio traffic across voice, GPS and data mediums
Connect teams across a local town or regional area
Optimise fleet utilisation
Pre-set customised duress and emergency monitoring features
Respond faster to emergencies via central dispatch for Municipal Emergency Control Centres
Locate council vehicle, speed and status via web based maps
Establish pre-defined voice and text messages between individuals and control centres
Experience digital voice clarity and optimal street level network coverage across challenging CBD environments
Assign multiple talk paths and talk groups for flexible, rapid, wide area communication
---
The RADAR Dashboard
Orion Radar is  an open source analytics and visualisation platform, you can search, view, and interact with your data stored in Elasticsearch indices. This application layer provides operations and management the ability to easily perform advanced data analysis and visualise your data in a variety of charts, tables, and maps.
Fully customisable, the Orion RADAR application platform is the most powerful tool your team can have on-hand, ensuring accountability, safety and reporting are at the forefront of your management objectives. Please contact us today for further information and a full demonstration.
Real-time Data Secures Your Fleet
CASE STUDY: Newcastle City Council
---
The Challenge:
Newcastle City Council is responsible for civic works and services including maintaining the City's parks, public facilities, roads, tourism, parking control, waste disposal/recycling and fire prevention services. The Council employs a disparate, mobile workforce and operates a large fleet of service vehicles.
Existing communication systems were struggling to support team collaboration, with (now superseded) analogue radio and mobile phone technology being the only form of communication between control centres, field workers and fleet vehicles. In addition, emergency response was frequently hampered by inadequate network coverage and poor audio quality.
Gencom, an Orion Network partner, was engaged to engineer a robust, resilient communications network that could ensure the Council's mobile workforce is always connected.
---
Orion's Solution and Scope:
Gencom migrated Newcastle City Council to the Orion network within a tight timeframe of four weeks.
The Orion network solution included:
Deployment of 70 Motorola DP 3601 portable radio terminals and 118 DM 3601 mobile radio terminals, including fleet vehicle installations to optimise connectivity and reliability. Ranger vehicles were installed with Ascom external pendant alarms, which have a separate receiver interfaced into the DM3601 mobile radio, that when triggered, initiates an emergency call which is integrated with the TRBOnet dispatch console located at the council's security vendor Newcastle head office.
Development of a fleet map to support individual communication groups and improve site efficiencies for each of the Council's major work groups, totaling over 500 field workers: The Summer Hill Waste and Recycling Centre; The "City Presentation" Work Group; Council's road maintenance, street sweepers, workshop facilities; as well as Rangers and Compliance.
New radio display capabilities to enable ID confirmation and integration of critical work group contact information.
Built-in GPS to enable constant visibility of all field members.
Backward integration with external legacy UHF analogue radio systems, which are still in use by partners and contractors.
Migration of 30 radios from the legacy Zeon network to the Capacity Max system. These radios were predominantly DP4801 with GPS and TRBOnet dispatch software installed.
Other applications/features were introduced to the Council, specifically for the emergency response management. In the event of a duress situation, an alert email and SMS is sent to the dispatch centre and various council staff, including the GPS location of the end-user.
Delivery of comprehensive training and distribution of Quick Reference Cards to support new users of the system.
---
Customer Benefits:
Cost transperancy and predictability
Orion's fixed communication costs provide a manageable level of certainty for the Council when budgeting for future operations, with no additional charges for variable talk times or volume of traffic.
Enchanced user experience, security and efficiencies
Seamless digital voice coverage with enhanced audio quality for group and individual calls.
Secure transmissions and unique radio ID to enable the user to quickly identify who is calling and listening to the conversation.
Fleet management applications identify the closest vehicle to the job and enable real-time decision making.
Digital technology provides exceptional voice clarity and seamless coverage across the whole Newcastle area, as radio handsets automatically link to the nearest repeater location.
Future proofed:
Ability to remotely reprogram and upgrade radio terminal software reduces downtime and removes the need to collect and return terminals to the workshop.
Partnership with the Motorola brand ensures future access to the latest, standards-compliant technologies and data applications without the need to switch infrastructure or terminal hardware.
Adherence to ACMA narrow-banding regulations.
Capacity to support future integration of communication systems between adjoining councils.
The Orion network's functionality and coverage exceeded the requirements and expectations originally documented by the Newcastle City Council. The solution continues to be fine-tuned to support the creation of future operational efficiencies, such as linking existing after hours call services between the telephone and radio system, and integration of aftermarket applications into field handsets.
For more information on how The Orion Network can streamline your Government communications, please contact us.